Simms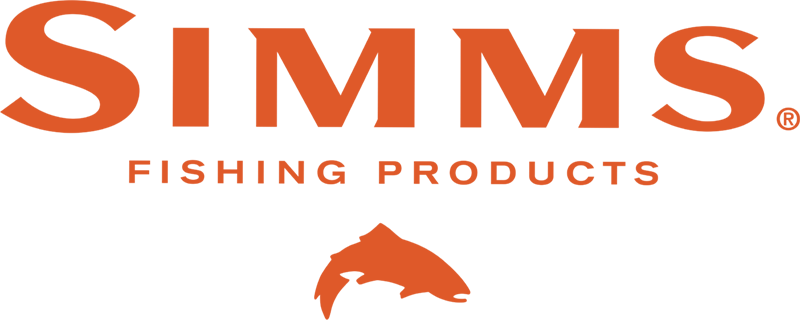 Simms G4Z Fly Fishing Waders
The Simms G4Z wader features an all new proprietary pro shell Gore-Tex fabric which is hands down the most durable Gore-Tex wader fabric ever made while still being incredibly breathable. The new make up features four layers in leg and seat for durability and three layers up top for extra breathability as well as front and back leg seams to avoid rubbing in critical zones. These zippered versions are ideal for easy on and off as well as making life a lot easier for streamside relief. The waders are held up by new airmesh adjustable suspenders and the pocketing includes two front stretch fabric zip pockets for fly boxes and gear, and super warm fleece lined side zip pockets for keeping those hands toasty on winter days. The new anatomical left and right hand side stockingfoot boots are compression moulded for an exact and super comfortable foot fit. With many more well thought out details the new G4 Z wader can't be beat.
3-layer GORE-TEX® Pro Shell upper / 4-layer GORE-TEX® Pro Shell lower for rugged durability in the water and on the trail
Patented compression-molded stockingfeet for enhanced comfort and improved boot fit/lace bite
YKK waterproof zipper for quick relief and easy on/off
Two zippered chest pockets and fly patch with retractor docking station for strategic access to fishing essentials
Zippered, micro fleece lined handwarmer pockets for added storage and appreciated cold-weather reprieve
Built-in, lower profile GORE-TEX® belt loops for enhanced strength and durability
Adjustable spacer air-mesh suspender system with a low-profile fabric suspender divider
Patented Sharkfin buckle for convenient hemostat retention
Patented front & back leg seams for enhanced mobility and increased durability
Patented 2mm abrasion resistant built-in gravel guards
Anatomically engineered stockingfeet
Item # PG-12573
FABRIC TECH: 3-layer GORE-TEX® Pro Shell upper; 4-layer GORE-TEX® Pro Shell lower and seat
Wader Care & Maintenance
Waders should be washed by hand, in a bathtub, in cold water using a powder detergent. Rinse thoroughly and allow to air dry, including the feet. Packaging or storing your waders wet may result in mildew and tape peeling. Simms Waders should not be dry-cleaned or put in the dryer. A water repellent treatment, such as Revivex®, will rejuvenate the water-resistant finish on your waders.
Applying Water Repellent Treatment
After the waders are washed and thoroughly rinsed, saturate the outside of the waders with Revivex® or other water repellent treatment. Allow product to drip-dry. "Set" the treatment with heat using a blow dryer or iron (low setting), avoiding the stockingfoot attachment area.
Repairing Your Simms GORE-TEX® Waders
Tears, punctures and pinholes do happen. Luckily, GORE-TEX® waders are easy to repair. 1) Turn waders inside out. 2) Apply rubbing alcohol to suspect area. Leaks will show as dark gray spots. 3) Immediately apply AquaSeal® to the area and cure for six hours. Please note: this method will not work on seam leaks.
Repairing pinholes
Long-term Storage
It is best to clean the waders and check for leaks before storing. Apply self-repairs for pinholes or contact Simms for the return process for a complete wader evaluation. Dry waders completely before storing to avoid mildew. Store the waders away from heat or direct light. Hung in a closet on a hanger or laying flat under a bed is best for long-term wader storage.
Workmanship & Materials are Guaranteed for the Life of the Product. If a Simms wader fails due to workmanship or material defect during the life of the product, please return it to us for repair or replacement. All defective or damaged waders should be returned to Manic Tackle Project through your Authorised Simms dealer for evaluation and will be repaired, replaced or returned at the sole discretion of Simms Fishing Products. This warranty does not cover damages caused by improper care, accidents or the natural breakdown of materials over extended use and time.
THE GORE-TEX MEMBRANE IS THE HEART OF ALL GORE-TEX PRODUCTS
The GORE-TEX membrane contains 9 billion microscopic pores per square inch. These pores are so small that water droplets cannot get through but water vapor can still escape. Water from the outside cannot penetrate and cold winds cannot pass through, but perspiration can escape easily, keeping you dry and comfortable all day. GORE-TEX fabrics are created by integrating the GORE-TEX membrane between an outer fabric and lining.
GORE-TEX PRO SHELL
This Gore fabric is waterproof, exceptionally lightweight and offers the ultimate in breathability, durability and extended comfort. Constructed with a woven backer, GORE-TEX Pro Shell garments slide easily over other layers and offer exceptional tear strength and internal abrasion-resistance.
GORE-TEX PRO STRETCH
For the ultimate in mobility and comfort, stretch panels are built into the crotch and underarm gussets for waterproof, breathable protection that won't slow you down.
GORE-TEX PACLITE® PLUS
These garments use a 2-layer unlined construction. The GORE-TEX membrane is laminated to an abrasion resistant outer face textile, assuring durable protection. A new abrasion resistant treatment of the inner surface makes a separate lining unnecessary. This makes them thin, light, and highly packable—while being all durably waterproof, windproof, and extremely breathable.
GORE-TEX INFINIUM™
Non-waterproof GORE-TEX INFINIUM™ products range builds on the quality and performance of the original GORE-TEX products range. It is not a technology on its own but hosts a variety of established and new product technologies that provide you with versatile aspects of comfort and protection. Whatever passions keep you moving, the new GORE-TEX INFINIUM™ series has best in class solutions. Made for when comfort and performance take priority over waterproofness.
COME FISHING
Whether you're a seasoned guide or a kid taking her first cast from the family dock. Whether your home waters are Tokyo Bay or Bristol Bay. Whether you pull a drift boat or tournament-ready rig, Simms is committed to lowering the barriers that stand between the world's rivers, lakes and open waters and those who hear their call. Because we've seen with our own eyes the power our sport has to unite people, relieve stress, develop character, restore watersheds and ease personal suffering. Which is why we believe the more people who pick up a rod and take a cast, the better off we'll all be.

JOHN SIMMS, VISIONARY GUIDE
Simms was founded in 1980 by visionary angler and longtime river guide John Simms. Having spent decades providing clients with life-changing experiences on the world's most majestic rivers, John realized the waders available at that time weren't up to the job of keeping the folks he was guiding dry, comfortable and safe on the river. Never mind the guides who, as he did, lived and breathed the sport 150+ days a year. So, he set about creating products worthy of a new generation of anglers who, like him, wanted to get out on the water earlier and stay out longer in any weather.
By the late 80's, John had put his namesake products on the map as the most rugged and dependable waders in the sport. Having set the company on the right path, he was ready to spend more time on the rivers he loved. After all, it was the reason he built those waders in the first place. At the same time, he wanted to ensure Simms would continue to craft the type of high-quality products the brand had become known for and anglers had come to depend on.

K.C. WALSH, REMAKING AN INDUSTRY
In 1993 K.C. Walsh, a lifelong angler raised in a multi-generational fishing family, combined two of his passions, fishing and guiding companies to realize their full potential. K.C. had spent his career helping companies grow and flourish as a management consultant. With K.C.'s rare combination of devotion to the sport and deep management experience, those close to the deal knew Simms would thrive. And thrive it has. In the almost 25 years under K.C.'s leadership, the quality of Simms products has continued to improve, the workforce has continued to grow and the product line has continued to expand.
K.C.'s first order of business back in 1993 was to move Simms' Headquarters to Bozeman, Montana. Relocating to Bozeman put Simms a stone's throw from some of the most legendary fishing rivers in the world. And where there's great fishing, there are great fishermen. Simms taps into the experience of these expert anglers, employing them at every level and in every role, from designers, developers and product managers, to wear testers, consultants and craftspeople.

GORE-TEX® WADERS MADE IN BOZEMAN, MONTANA
That first year also saw the release of Simms' first-ever waterproof, breathable wader featuring GORETEX® construction. The wader was a groundbreaking success and would prove to be the beginning of a long and productive partnership between Simms and W.L. Gore & Associates. Since then, Simms has become known as a place the fishing industry looks for the latest advances in GORE-TEX technology.
In 2012, Simms expanded its presence in Bozeman with a new 60,000 square-foot facility housing its corporate headquarters and wader production facility. The expansion has provided elbow room to drive product development, solidified Simms as the sole fishing wader manufacturer in the USA and showcases our unwavering commitment to high quality, U.S.-based manufacturing. Today, Simms is recognized as a global leader in the fishing industry and employs more than 180+ at its Bozeman headquarters.