Simms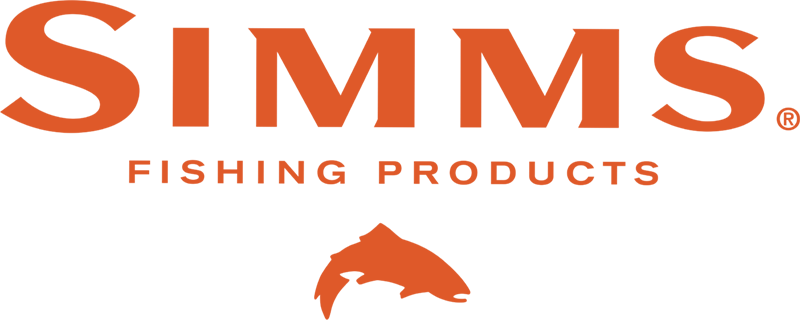 Simms Fly Fishing Wading Staff
Strength and simplicity win the big river battles with this modern take on the classic wading tool.
Lightweight yet highly durable 7075 aluminium tubing with coated stainless steel cable and ribbed closed-cell foam handle
Simple yet firm deployment opens and closes in seconds
Extended closed-cell foam handle for multiple grab heights
Built-in wrist strap, retractor and compression molded sheath
Printed inches for depth gauge, plus replaceable/interchangeable aluminum tip
Deployed length: 54.75 in (140 cm) | Collapsed length: 14 in (35.5 cm)
To deploy: Grip the orange aluminium ring to pull down on the slider shaft until the spring-loaded pin pops out locking the shaft sections together
To collapse: Press the spring-loaded pin allowing the slider shaft to slide up, releasing the tension which holds the shaft sections together. Pull the sections apart and bring each section together to fold and re-sheath.
A rubber tip is available to purchase separately if required
WEIGHT: With sheath & retractor - 16.85 oz (477.7 g) | Wading staff only - 9.2 oz (260.8 g)
Workmanship & Materials are Guaranteed for the Life of the Product. If a Simms wader fails due to workmanship or material defect during the life of the product, please return it to us for repair or replacement. All defective or damaged waders should be returned to Manic Tackle Project through your Authorised Simms dealer for evaluation and will be repaired, replaced or returned at the sole discretion of Simms Fishing Products. This warranty does not cover damages caused by improper care, accidents or the natural breakdown of materials over extended use and time.
COME FISHING
Whether you're a seasoned guide or a kid taking her first cast from the family dock. Whether your home waters are Tokyo Bay or Bristol Bay. Whether you pull a drift boat or tournament-ready rig, Simms is committed to lowering the barriers that stand between the world's rivers, lakes and open waters and those who hear their call. Because we've seen with our own eyes the power our sport has to unite people, relieve stress, develop character, restore watersheds and ease personal suffering. Which is why we believe the more people who pick up a rod and take a cast, the better off we'll all be.

JOHN SIMMS, VISIONARY GUIDE
Simms was founded in 1980 by visionary angler and longtime river guide John Simms. Having spent decades providing clients with life-changing experiences on the world's most majestic rivers, John realized the waders available at that time weren't up to the job of keeping the folks he was guiding dry, comfortable and safe on the river. Never mind the guides who, as he did, lived and breathed the sport 150+ days a year. So, he set about creating products worthy of a new generation of anglers who, like him, wanted to get out on the water earlier and stay out longer in any weather.
By the late 80's, John had put his namesake products on the map as the most rugged and dependable waders in the sport. Having set the company on the right path, he was ready to spend more time on the rivers he loved. After all, it was the reason he built those waders in the first place. At the same time, he wanted to ensure Simms would continue to craft the type of high-quality products the brand had become known for and anglers had come to depend on.

K.C. WALSH, REMAKING AN INDUSTRY
In 1993 K.C. Walsh, a lifelong angler raised in a multi-generational fishing family, combined two of his passions, fishing and guiding companies to realize their full potential. K.C. had spent his career helping companies grow and flourish as a management consultant. With K.C.'s rare combination of devotion to the sport and deep management experience, those close to the deal knew Simms would thrive. And thrive it has. In the almost 25 years under K.C.'s leadership, the quality of Simms products has continued to improve, the workforce has continued to grow and the product line has continued to expand.
K.C.'s first order of business back in 1993 was to move Simms' Headquarters to Bozeman, Montana. Relocating to Bozeman put Simms a stone's throw from some of the most legendary fishing rivers in the world. And where there's great fishing, there are great fishermen. Simms taps into the experience of these expert anglers, employing them at every level and in every role, from designers, developers and product managers, to wear testers, consultants and craftspeople.

GORE-TEX® WADERS MADE IN BOZEMAN, MONTANA
That first year also saw the release of Simms' first-ever waterproof, breathable wader featuring GORETEX® construction. The wader was a groundbreaking success and would prove to be the beginning of a long and productive partnership between Simms and W.L. Gore & Associates. Since then, Simms has become known as a place the fishing industry looks for the latest advances in GORE-TEX technology.
In 2012, Simms expanded its presence in Bozeman with a new 60,000 square-foot facility housing its corporate headquarters and wader production facility. The expansion has provided elbow room to drive product development, solidified Simms as the sole fishing wader manufacturer in the USA and showcases our unwavering commitment to high quality, U.S.-based manufacturing. Today, Simms is recognized as a global leader in the fishing industry and employs more than 180+ at its Bozeman headquarters.